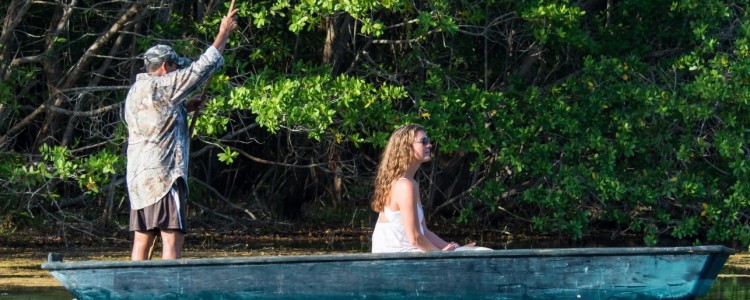 Paseo en Chalana por el Peten
Excursión de 5 horas
Pasea por la Ciénega y observa las maravillas naturales del Peten. Pájaros, selva, agua de hermosos colores, acuíferos y mucho más te maravillarán mientras tu guía conduce la chalana (bote) con un remo de bambú natural a traves de la ciénaga de Sisal hacia el cenote del Peten.  Con imágenes perfectas que nunca has experimentado, el safari selvático espera por ti.
*Bienvenidas todas las edades
---
Chalana Experience in the Peten

Excursion time: 5hrs
Journey through the Ciénega and observe Peten´s natural wonders. Birds, jungle, water colors, aquiphers and more will amaze you as your guide navigates your chalana(boat) with a natural bamboo oar through Sisal´s Ciénega into the Peten´s cenote. With picture perfect moments unlike anything you have experienced, your personalized jungle safari awaits.
* All ages welcome
El tour incluye: Guía, Chalana con guía, refrigerio, almuerzo, transporte ida y vuelta Mérida/Sisal.
Recomendado: Traje de baño, toalla, bloqueador de sol y una sonrisa.
**Tipo de actividad física: Medio
---
 Tour includes: Round transportation from Merida, Certified guide, Chalana w/oarman, Refreshment, Lunch.
What to Bring: swimsuit, beach towel, sunscreen, and a smile.